creative industry and technology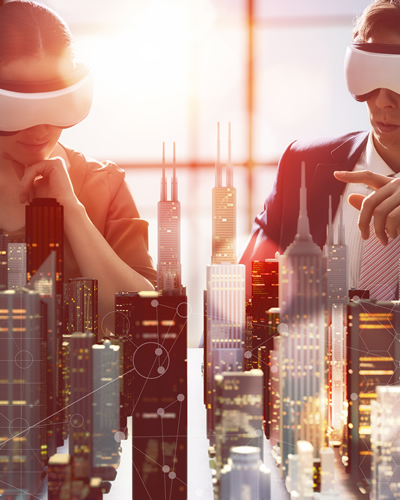 Colombia offers one of the lowest operating costs in the world for the provision of IT services. Compared to the region, the operating costs of countries such as Mexico, Costa Rica and Chile are higher than in Colombia, between 30% and 60%; Likewise, in Peru, the costs can be around 5 or 10% higher. (Everest Group).
The competitive costs offered by Colombia are directly linked to the lower compensation costs due to the low cost of living in the country, which represents more than 70% of the total operating costs. (Everest Group).
According to the IMD World Talent Report 2017, Colombia has the third most qualified workforce in South America, surpassing countries such as Brazil, Venezuela and Peru. It is estimated, that by 2020, the country's workforce will exceed 27 million people.
Colombia has 3 universities in the top 500 of the best in the world and 11 in the top 100 in Latin America. (QS World University). Between 2001 and 2018, 690,492 students graduated from programs related to Software - IT: mainly in the departments of Bogotá, Antioquia, Valle del Cauca and Santander. (Ministry of Education).
The Software Market in Colombia is strong, competitive and a key sector for the export of services. In 2018, Colombia positioned as the fourth largest IT market in Latin America, after Brazil, Mexico and Chile. Between 2010 and 2017 Colombia doubled its software and IT sales, reaching USD 9,575 million. (IDC – estimated figures).
Colombia has 11 submarine cables, making it one of the countries with better connectivity in the region. This, in turn allows it to provide excellent international connection, fast data transmission and stability in the region. Moreover, 98% of the municipalities in Colombia are connected to the world through fiber optics.
Companies can develop specialized IT solutions in different verticals; Fintech, E-health, agribusiness, logistics, energy and oil & gas and horizontal IT solutions in Virtual/augmented reality, AI and Big Data.
Colombia is one of the countries in Latin America with the highest growing rate of internet retail sales, which offers opportunities for foreign companies providing solutions for online commerce. Between 2014 and 2019 internet sales grew at an annual growth rate (CAGR) of 23%, while countries such as Chile and Brazil exhibited growth rates of 22% and 15% respectively. It is expected that Colombian e-commerce retailing will grow at a CAGR of 13% in the next 5 years reaching USD 3,375 million in 2024.