information & communication technologies and creative industries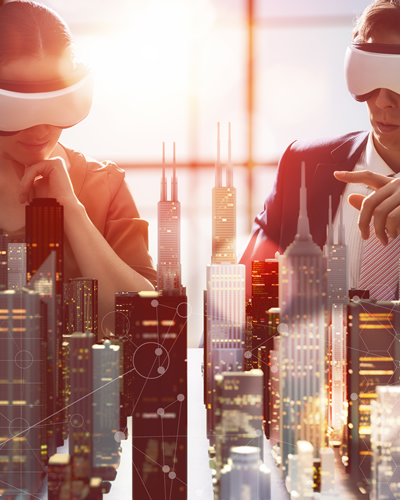 Colombia is an ideal nearshore destination due to a its strategic location, free trade agreements 'network and incentives, such as Free Trade Zones 4.0, seven years income tax exemption for companies in software development and related activities.

Colombia is a pioneer in the development of public policy around digital transformation and technology investment promotion. The government has launched initiatives such as the ICT Modernization Law, Public & private partnerships for the ICT Sector, Public Policy in AI and Digital Transformation among others, making it an ideal regional hub for international technology-based companies.

Colombia is a pioneer in the region and in the world to digitalize the government and its institutions. Colombia is committed to digitalizing the government and its institutions. According to the OECD´s Digital Government Index 2019 Colombia ranks #3 worldwide in terms of countries progressing towards digital government.

The World Economic Forum launched the first Latin American center of the Fourth Industrial Revolution in Colombia. There are only two of these centers in the region, located in Colombia and Brazil. The Colombian center seeks to promote an inclusive and sustainable development of Latin America through three prioritized technologies: Artificial Intelligence, blockchain and IoT- Internet of Things.

Colombia is the country with the highest number of submarine cables in Spanish speaking Latin America. Colombia has 10 active submarine cables and 1 additional cable scheduled to be operational by October 2022, making it one of the countries with the best connectivity in the region. There are more than 19,000 km of fiber optics, enabling stable connection to 1,075 municipalities in Colombia through fast data transmission and stability.

The convenient location in the Americas and its time zone, play a significant role to position Colombia as a regional player for Shared Service Centers and BPO operations. Colombia is less than six hours away from the main cities in the Americas and shares time zone with important business centers such as New York, Mexico City, Buenos Aires, Los Angeles, and Sao Paulo.

The Colombian contact center industry is one of the most developed markets in the region and it is expected to grow 16% between 2021 and 2022.

Colombia offers competitive advantages for the development of data center facilities due to its connectivity infrastructure and reliable, stable, and clean supply of energy.

According to the IMD World Competitiveness Ranking 2021, Colombia has the third most qualified workforce in South America, surpassing countries such as Brazil, Chile, and Peru.

Three Colombian 3 universities have made it to the top world´s 500 universities and, regionally, there are 12 Colombian universities in the Latin American top 100. (QS World University Ranking 2021). Between 2001 and 2019, more than 750,000 students graduated from programs related to Software - IT: mainly in Bogotá, Antioquia, Valle del Cauca and Atlántico. (Ministry of Education).

The Software market in the country is strong, competitive and a has become an instrumental exporting segment. In 2020, Colombia positioned as the fourth largest IT market in Latin America, after Brazil, Mexico and Chile, with an USD 830 million of sales for 2020 and an estimated USD 950 million for 2022.