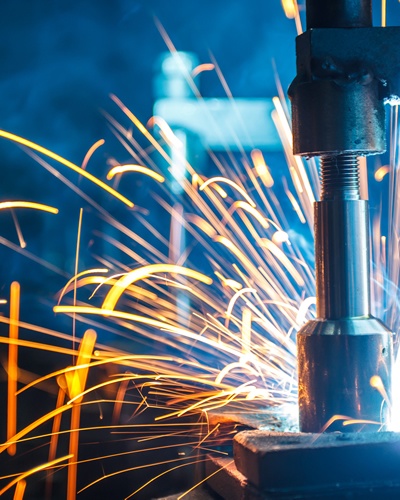 In 2019 Colombia's construction industry reached a value of USD 19.7 billion, which means Colombia has the third largest construction industry in Latin America, positioning above of countries like Chile (18.8 billion) Argentina (USD 17.9 billion), and Peru (USD 15.9 billion). (Fitch Connect).
Between 2003 and 2019 Colombia hosted 21 inward FDI projects in the construction materials sector, after Brazil (34), and above Argentina (17), Mexico (15), Chile (9), Panama (6), Peru (6), Ecuador (5), Costa Rica (4). (Fdi Markets)
Competitive cost in salaries and labor force with skills for shipyard industry, allows the reparation of medium sizes vessels with the jurisdiction of USA, Central America and the Caribbean.
Due to the increase of the aircraft fleet in Latin America, airlines will need new MRO facilities located strategically in their routs for reducing maintenance costs.
The low motorization rate represents an investment opportunity for vehicle assemblers. In Colombia, there are 117 vehicles per 1,000 inhabitants. The average for the LATAM region is 180 vehicles per 1,000 inhabitants.
In 2019, the sales of vehicles were 263,320 units 2.8% higher than the previous year. Total vehicle fleet in Colombia was 15.3 million in 2019. It is expected an average rate of growth of 4% for the next five years in vehicle sales in Colombia.
With 9 million units of motorbikes in circulation, Colombia has the second largest motorbike fleet in the region, following Brazil (28 million units), and above countries like Mexico (1.2 million units) and Guatemala (1.3 million units).
Electric and hybrid vehicles play an important role in the Colombian vehicle market. In 2019, sales of this type of vehicles reached 3,134 units amounting to a growth of 236%.