Camilo Montes
Director Processed Food Chamber ANDI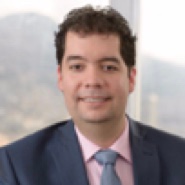 Administrative Engineer from the Antioquia School of Engineering, with a postgraduate degree in Economics from the Andes University and a PhD student in Technological Innovation Management.


In the past, he has worked as sectional manager of Bogotá, Cundinamarca and Boyacá of ANDI, and before that he worked at MinCit for 4 years leading entrepreneurship and productive transformation programs.


Currently in his position he works on topics such as Sector Competitiveness, Access to Raw Materials, Competitive Regulation, Innovation and Human Capital.