Christian Johansen
Country Manager Trina Solar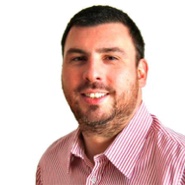 Christian Johansen holds a degree in Mechanical Engineering and a Master's in Business Administration from Andes University in Bogotá, Colombia. He also has an Executive Program in Business Development in the Renewable Energy sector from the EGP School of Business in Milan, Italy.


He has 15 years of experience in the energy industry, developing and planning strategies in different areas, leading and coordinating multidisciplinary work teams and with a particular focus on the development of different business areas such as strategy and planning, business development, financial evaluation and budgeting, negotiations and strategic alliances, engineering and strategic growth.


Professionally he has worked in several representative companies in the sector such as Emgesa, Enel, successfully developing different business models in the renewable energy sector and recently assuming his new role as Country Manager of the Chinese Multinational Trina Solar.