Eduard Baquero
Executive President of Fedecacao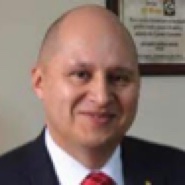 He is an agricultural engineer, specialized in international cooperation and development projects management.


He has been the Executive President of the Colombian Cocoa Production National Federation since 2013 and has great expertise in public and private resources administration, as well as cocoa growing related project execution.


His work has focused on the services that Fedecacao provides in Research, technology transfer and commercialization, taking advantage of the knowledge and experience acquired to emphasize international cooperation in order to access external resources that allow to potentiate Colombian cocoa in global markets to provide greater benefits and support to farmers.