Estefania Leon
Investment Director at John Laing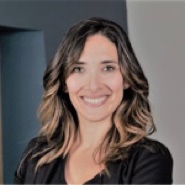 Estefania Leon is an economist and physicist from Universidad de los Andes, and holds an MBA degree from the Columbia Business School.


She joined the Bogotá team of John Laing in 2020 as Investment Director.


Previously she was Head of Infrastructure and Energy Co-Lead at leading Colombian investment bank Inverlink.


Ms. Leon has focused her career in public and private sector expertise and has worked on a wide range of 4G PPP projects, private initiatives and core plus infrastructure projects.