Francisco Noguera
Presidente de iNNpulsa Colombia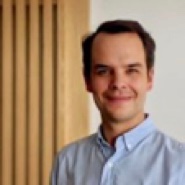 Industrial engineer from Universidad de los Andes, with a Master's degree in Public Administration and Sustainable Development from Columbia University and a fellow in social innovation from the Rockefeller Foundation.


Before being appointed as president of iNNpulsa Colombia, he was the Manager of Connection and Experiences at the same agency. Prior to iNNpulsa, Francisco held several positions related to entrepreneurship, multi-sector partnerships and private sector participation in solving development challenges. He was Manager of Social Prosperity at Ecopetrol, Director of Social Innovation at Compartamos con Colombia and Associate at the World Resources Institute.


He has extensive experience in consulting, in firms and independently. He has led consultancies in innovation and entrepreneurship with a focus on social and environmental impact and is co-founder and editor of Futuros Posibles, a podcast and content development project focused on social and development issues.