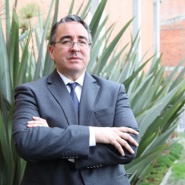 Gustavo Morales is a lawyer from Universidad de los Andes, specialized in International Studies in Escuela Diplomática de Madrid (España).


He has held the title of president at Afidro, and vicepresident at the Colombian Oil Association, the Colombian Infrastructure Chamber and the Insurers Federation Fasecolda.


In addition, he stands out for his position at the National Superintendence of Health, organization in which he arrived on October 2012.


ACEMI appointed Gustavo Morales Cobo, as the new president on October, 2018.