Isabel Pulido
Cofundadora y CEO de NanoFreeze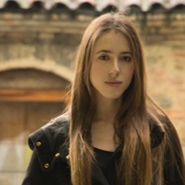 Isabel holds a bachelor's degree in Product and Communication Design and a minor in Business Entrepreneurship from Universidad de los Andes.


Her work experience spans from Bogotá to Valence, Spain. As NanoFreeze Co-Founder and CEO, she has led the team's bio-nanocompund experimentation and data collection for the upcoming patent. Isabel has been working tirelessly building business strategies and laying the footwork for NanoFreeze's success.


Her biodesign passion stems in learning about engineering proteins and microorganisms in order to find sustainable alternatives.