Jorge Bedoya
Director SAC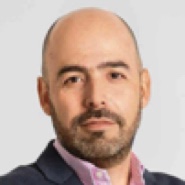 Economist from the Javeriana University, with a master's degree in public policy from Harvard University.


He served for 8 years as President of the National Federation of Poultry Farmers of Colombia, Vice Minister of Defense (2011 to 2015) and was Director of the Bavaria Foundation and Sustainable Development.


He participated in the negotiations of trade agreements between Colombia and the US, Canada, the European Union, South Korea and Turkey.