Jorge Restrepo
Corpohass Director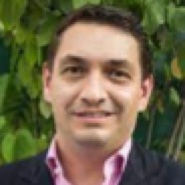 Magister in Marketing from the Autónoma University of Madrid and specialist in Global Markets Management from the Engineering School of Antioquia.


In the past, he worked as a Senior Business Consultant and correspondent for Colombia in Gedeth Network.


He has been the Executive Director of the Productors and Exporters of Hass avocado Corporation of Colombia since 2017.


A few of his principal responsibilities are: promoting the organization of enterprises that are dedicated to the exportation of Hass avocado, the orientation in aspects related to its production, the promotion of scientific and technological research, and the creation of national and international marketing campaigns.