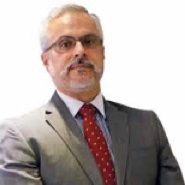 Jose Luis Mendez is a medical surgeon from the Zaporozhie Institute of Medicine – Ukraine (1989) with a specialization in Management (Universidad la Gran Colombia, 1996), and certified in Management of Subsidized Regime in Health (Pontificia Universidad Javeriana, 1999). Master in Public Health from El Bosque University (Bogotá, 2019).


He has 29 years of experience in the National and Multinational Pharmaceutical Industry, in companies such as Tecnoquímicas, Bussié, La Santé, Labinco, in areas such as: Medical, Scientific, Marketing, Commercial and General Management and in companies such as Pfizer, Roche and J&J, where he held different management positions in the Commercial Divisions, Institutional Business, Market Access, Corporate Affairs, Communications and Government Affairs.


He has participated in the working groups on relevant issues of the Health Sector such as: National Pharmaceutical Policy, Drug Price Control, Statutory Law and Reforms to the Colombian Health System, among others.