Santiago Covelli
CEO, Lulo Bank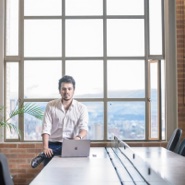 Santiago Covelli has more than 16 years of experience in the technology and entrepreneurship industry. He founded his first company when he was 19 years old and was studying Business Administration with an option in Commercial Law at Universidad de Los Andes. He was one of the pioneers in the country in the development of multimedia platforms and video games.


During these years, he worked with more than 100 companies and digital projects, always with the objective of exploring how technology can generate transformations. He has been a consultant for large companies such as Mastercard, has developed communication projects with Pope Francis and has also worked as an advisor to the Ministry of Information Technologies and Communications of Colombia. He is also a specialist in areas such as artificial intelligence and blockchain.


Since mid-2019 he is the CEO of Lulo Bank.