Wade Davis
BC Leadership Chair in Cultures and Ecosystems at Risk at the University of British Columbia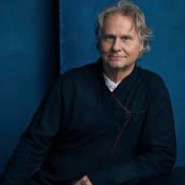 Wade Davis is a writer, photographer and filmmaker who has worked all around the world: from the Amazon to Tibet, Africa, Australia and the Artic.


He holds a degree in anthropology and biology and received his PhD in ethnobotany, all from Harvard University.


Currently he is Professor of Anthropology and the BC Leadership Chair in Cultures and Ecosystems at Risk at the University of British Columbia. He was explorer-in-residence at National Geographic from 2000 to 2013.


Due his different works, he is recipient of 11 honorary degrees. In 2018 he became an Honorary Citizen of Colombia.