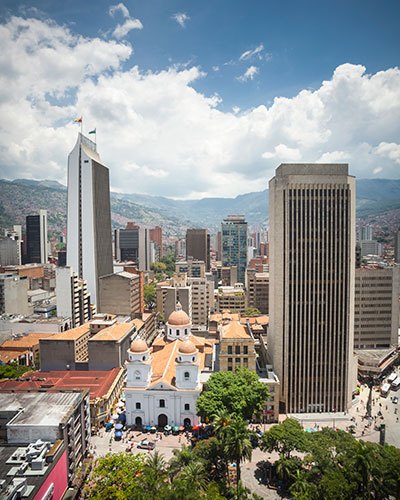 We are the organization in charge of promoting nontraditional exports, international tourism, and foreign investment in Colombia. Through our network of national and international offices, we offer support and essential consultation to Colombian businesspeople. We do this through direct services to ensure the design and execution of internationalization strategies, which seek to make, develop and finalize opportunities for businesses.
We encourage success in international businesses through:
Identifying market opportunities.
Designing strategies to penetrate markets.
Aiding the internationalization of companies.
Lending support to the design of action plans.
Making contacts between business people in commercial promotion activities such as investment and international tourism.
Developing specialized services for foreign business people interested in acquiring Colombian goods and services or in investing in Colombia.
General Mission:
To improve the perception of Colombia on a national and international level, generating a favorable atmosphere that facilitates development and brings international businesses to our country. To empower both the short- and medium-term sale of Colombian goods and services in international markets, offering businesspeople a portfolio of high-quality services fit to their needs.