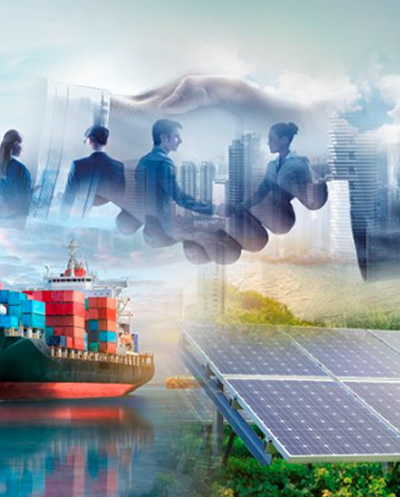 WHY INVEST IN COLOMBIA
Investing in Colombia means investing in a country with a unique wealth in the world: mega-diverse regions, professional, talented and creative people who drive sustainable development, reindustrialization, creation and transfer of science, technology and knowledge, regional development and strengthening of the Colombian business fabric, energy transition and reduction of inequality for the pursuit of total peace. For all these reasons and much more, investing in Colombia always means more.
ECONOMIC LEADERSHIP, DYNAMIC AND DIVERSIFIED DOMESTIC MARKET
Colombia has the fourth-largest economy in the region and stands out for being one of the most stable economies in Latin America. In 2021, GDP expanded by 10.6% while in 2022, the Colombian economy grew by 7.5%. The forecast for the following five years shows that Colombia's GDP will grow faster than markets such as Brazil, Mexico, and Argentina.
In addition, Colombia offers an attractive domestic market of more than 52 million inhabitants, being the 3rd largest country in Latin America. A large percentage of its population skews younger, which has boosted the domestic market and the workforce.
The country has multiple regions and business centers with a wide variety of sectoral demands. Therefore, investors can find several business opportunities across the country.