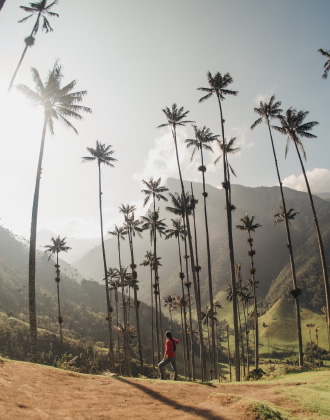 PHYSICAL AND SOCIAL INFRASTRUCTURE
5 REASONS TO INVESTIN SUSTAINABLE TOURISM
Given the natural and cultural diversity, developing tourism in the regions contributes to achieving lasting peace.
A sustainable tourism policy to strengthen the sector with practices that ensure the conservation of natural resources.
An opportunity to create schemes of collaborative work with local communities to achieve inclusive growth.
To develop the industry with a sustainable and inclusive approach, the government provides incentives to encourage FDI.
Air connectivity hub in Latin America, the 3th largest market in terms of air capacity after Mexico and followed by Brazil.
1st most biodiverse country in the world (per km2).
An attractive regional tourism market, +118% in foreign visitor arrivals in 2022, and +34% in the first semester 2023 vs. the same period in 2022.
INVESTMENT OPPORTUNITIE S
Rural and community-based tourism
Sun and Beach
Urban Hotels
Infrastructure to develop touristic activities.
Entertainment (Themeparks, event and concert venues)