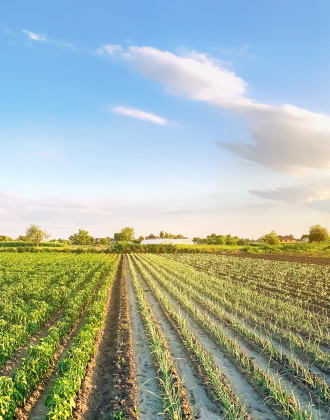 FOOD SOVEREIGNTY AND AGRIBUINESS RE-INDUSTRALIZATION
5 REASONS TO INVESTIN AGRIBUSINESS
Colombia's agricultural and agro-industrial growing potential represent an opportunity to achieve food sovereignty to attend the local and international market with a sustainability focus.
The agri-food sector is one of the pillars of the national economy and is recognized worldwide.
Colombia is an important food consumer in the region and is emerging as an export platform.
The national government is committed to boosting the sector and has legal incentives for agricultural and agro-industrial investment.
Colombia's business network offers opportunities for strategic alliances and/or to be raw materials suppliers for developing value-added products in the country.
43 million of hectares are declared national agricultural frontier s (38%), while only 5.4 million are cultivated.
$1.5 trillion Colombia's expanded market in the region (30% of the world market for food and beverages).
INVESTMENT OPPORTUNITIE S
Cocoa
Coffe
Forestry
Processed Food
Fruits
Livestock